Cleveland Golf
Cleveland, OH is known as the home of the Rock and Roll Hall of Fame and for the rock hit "Cleveland Rocks." Golf clubs by Cleveland may not be from the city but if you have ever played with Cleveland Golf products, you would doubtlessly agree they rock.
The product that would really launch Cleveland into the hall of fame of golf equipment surrounded their innovation with wedges. Now known the world over for a full line up of clubs that result in improved golf for many, many players, you may find yourself rocking low scores from the first time you pick up their clubs.
Cleveland Clubs
Whether you are trying to improve your short game with a new wedge or putter, or working on your shot making from the tee or fairway, Cleveland makes items of the sort that are swing friendly. By all rights, any filter for quality clubs will include Cleveland.
Wedges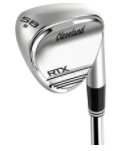 Around the green you should be concerned with scoring matters. And a Cleveland wedge is one obvious way to save strokes.
Search all you want, but this brand remains the gold standard for wedges. Nearly every golf cart has at least one Cleveland brand wedge thanks to multiple bounces and other design features.
Heck, you might actually enjoy sand trap shots with a Cleveland wedge in hand!
Putters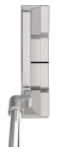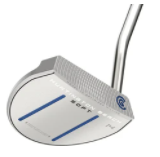 Cleveland is fully on board with the notion that putting is the biggest stroke saver on the course. If you sink one putt per hole thanks to their designs, that is a huge improvement in your score.
Wanting mallet or blade style putters is not a problem as they make both. To generate results on the green and take your score to a whole other level, first check your read.
Cleveland will help keep your stroke on line to execute the putt. Reading the line is one thing but making the shot is all about the club and speed.
Cleveland Golf Drivers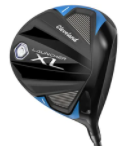 If your golf cart is constantly behind your competition off the tee, you have no doubt experienced the need for more length. Cleveland Golf is your brand of choice.
Weekend players appreciate the large sweet spot on the Launcher line on account of their tendency to hit off center shots. This aspect of golf equipment is much appreciated by the average golfer.
Irons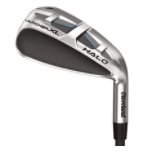 These precision items belong in your cart too. Irons with distance and control? Preposterous unless you are hitting with Cleveland.
Fairway Woods and Hybrids Mean Better Golf
That long shot to the green or over a tough carry all become manageable with Cleveland hybrids. These difficult shots get a bit easier with their ability to get the ball off the turf quickly thanks to innovative designs.
You may prefer one over the other but Cleveland makes both.
What about Price?
Both your golf cart and shopping cart will be happy with the price you pay for Cleveland. They carry a price designed to be affordable.
Be sure to filter through our sale website for the best price out there.
The Best in Customer Service
Go ahead and fill your cart and watch how fast your orders are filled. Free shipping on orders over $49.
Join our email! Call us with questions.
Don't forget about our huge selection of clothing with every color, accessories, and everything golf and all of it at a competitive price!