Golf Rangefinders
"Home on the Range" is a very old, classic song sometimes referred to as the unofficial anthem of the American west. The chorus begins "Home, home on the range, where the deer and the antelope play." If the tune had only included a reference to golfers playing their favorite sport using golf rangefinders, well, THEN you would have a true classic!
This seemingly uncomplicated technology is actually very sophisticated and is becoming the "must have" for golfers of every ability. And with all the competition in the marketplace, prices have become much more affordable for the best golf rangefinders.
Why Buy Golf Laser Rangefinders?
Distance Measurement
Using technology, this device provides pinpoint accuracy of the distance from where the golfer stands to a fixed point. This allows the player to know the accurate yardage to the flag, a hazard like a sand trap or water hazard, or even a tree.
Assist with Club Selection
By knowing the distances, it makes it incredibly easy to decide on a strategy for the next shot and to assist in making a club selection. Simply put, if you are trying to decide are golf laser rangefinders worth it, the next time you plunk a brand new, expensive golf ball into a pond because you picked the wrong club, you will know you need a laser rangefinder.
Stroke Saver
A golf rangefinder is especially valuable on shots from the fairway to the green. Trying to determine accurate distances to the pin is a giant advantage in getting the ball tight to the pin and the best rangefinders will do exactly that.
GPS Technology vs. Laser Rangefinder
Advantages of GPS
Golf GPS apps are very common and many have the specific advantage of being free or nearly so. If you use GPS data, especially if it is on a course you have never played before, this is certainly better than simply trying to guess distances with a visual overview of the golf course.
By using the built in GPS on your phone combined with a pre loaded map of the golf course you can get a somewhat accurate reading depending on the app. It also has the advantage of not being dependent on a direct, visual connection to the place you are aiming for.
Disadvantages of GPS
But there are some disadvantages too. Because you are using GPS satellites to get the distance, you have to have the course map pre loaded and you have to have unobstructed connection to the satellite.
In addition, some maps only measure distance to the middle of the green and not the actual flag location. This is a significant negative if the green is quite large. Some apps make up for this by offering a paid service that will measure directly to the flag.
There is also the challenge of internet service in remote areas or on golf courses not close to urban areas. Also, if your device's battery is not fully charged, you could lose your technology late in the round.
Advantages of Lasers
Generally, battery life is not a major concern, but just in case a golf rangefinder runs out of gas, it is advisable to carry an extra battery. This way, battery life is a non-issue even in a budget rangefinder.
The best golf rangefinders that are lasers may have features to assist you with dealing with slopes and other challenges. The best laser rangefinders are accurate to within one yard including elevation changes.
And, of course there is the pure simplicity of operation. Generally, all you have to do with lasers is aim it at the spot you want and maybe press a button to activate the device. There is nothing simpler than that available in the marketplace.
Disadvantages of Lasers
A laser rangefinder will require a direct visual sighting of the target. Some laser rangefinders with all the goodies included can get expensive.
Rangefinder Features
Not every golf rangefinder has the same features. Here are some useful features recognizing that the more exotic technologies will increase the price significantly.
Slope Compensation Technology
The range finder golf fanatics crave most will be able to give the player an idea of the impact of an elevated green or one sitting down in a valley. Sometimes called playslike distance feature, the player will see a higher distance to reach elevated greens and a corresponding shorter distance where the target is lower than where the ball lies.
This unique feature of a rangefinder's slope calculation is a favorite feature on hilly terrain. This slope feature brings more accuracy as many golfers will "underclub" hitting uphill and "overclub" going downhill.
Pin Seeking Technology
One challenge laser golf rangefinders have is picking out the flag when larger objects like trees are in the background. Some models have the systems inside to differentiate the flag from the background while other models do not have that much sophistication.
Magnetic Mount
A surprisingly important feature is the ability to attach golf rangefinders to the golf cart. In addition to preventing damage to the rangefinder as you are going over bumps, it also it is easier to grab off the golf cart's post than digging around for it in the dash area.
Water Resistant
Yes, it has been known to rain on the course and yes, there sometimes is standing water in the middle of the fairway. The feature of repelling water is the perfect match for soggy conditions.
Visual Jolt Technology
The best golf rangefinders will actually tell you if you are accurately aiming the device directly at the flag and not at a tree or other object behind the flag. This unique feature causes the unit to vibrate if you are spot on the flag.
A visual jolt feature is found on the most advanced laser rangefinders.
Range
The higher the number the longer the distance where you can expect some degree of precision in the rangefinder measurements. Keep in mind that Par 5's are getting longer and longer ranging up to 600 yards in some places.
A good rule of thumb is that a longer range is a sign of overall quality and will provide the clearest view of your target. Go big!
Targeting Mode
This feature allows switching back and forth between different ways of measuring distances in golf. Most common are the regular distance mode and slope compensating mode.
Some models could have three targeting modes or even more. There are cost implications for additional modes and casual golf enthusiasts may or may not feel as though there is value in having many modes that would not be used on a regular basis.
Premium Carry Case
No matter how hard you try, you can't play golf 24 hours a day. A quality case will allow you to safely store your golf rangefinders either inside your golf bag or even a location that might get banged around.
Easy to Read Screen
A quality rangefinder will make it easy to get the distance measurement you need. Look for high quality screens.
Who Makes the Best Golf Rangefinders?

While the perfect laser rangefinder remains the holy grail, Blue Tees, Bushnell, Nikon and Voice Caddie are regarded as the best overall rangefinder manufacturers. Blue Tees is the leader in value priced premium rangefinders while models like Nikon Coolshot Pro II and the Bushnell Hybrid and Bushnell Pro xe occupy the high priced, advanced laser rangefinder market.

What is a Hybrid Golf Rangefinder?
Hybrids, like Voice Caddie, incorporate both GPS data technology and lasers. Getting the best from both technologies gives you even greater precision and can be superior over an other rangefinder with only one or the other.
Legal in Golf Tournament Play?
In major tournaments, rangefinders are generally not allowed but that is changing. Pros have been asking are range finders legal in PGA and this year, for the first time, they were permitted for checking distances only- not slopes.
The theory is that rangefinders will speed up the pace of play but not many pro players use them regularly - at least not yet. Players are traditionalists and so the "book" that they and their caddies carry is still the standard as they contain plenty of other information like green terrain, quickness and nuances that are not commonly observed.
Local tournaments may or may not allow rangefinder use. It is always a good idea to know the rules for every local event before stepping on the course.
Other Uses
Hunting
Golf is not the only activity where determining distance is critical to success. Hunters have used some form of rangefinder to improve accuracy for some time.
Disc Golf
Popular among some college age groups, disc golf uses frisbee like disks to reach cage like devices. The number of throws it takes to get to the "basket" determines the score. Since different discs are used at different distances, golf rangefinders could benefit these players.
Gifts for the Golfer
Golf rangefinders may be the perfect gift for golfers. They are not owned by every player by any means. They benefit both women and men golfers. They are easy to use.
They are easy to send as they come in compact and durable packaging. Most importantly, they will benefit every golfer. Even if someone bought one a few years ago, the technology has advanced and newer models will represent an upgrade even for the weekend hacker.
Shop for the Best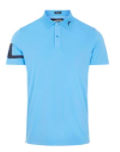 Your friends at Golf-Clubs.com are here for every golfer from the beginner to the most advanced player. Here, you will find a huge selection of women's and men's clothing including layers for those chilly fall and spring rounds.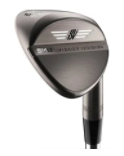 Want to take advantage of getting those precise measurements from golf rangefinders? Check out our specialty club selection including wedges, hybrids and putters galore.
Golfers need lots of accessories too. Gloves, hats and of course high quality shoes are here too.
Prices?
Golf-Clubs.com prides itself on competitive prices every day. But there are times we can offer great sales too. Check them out!
And our friendly golf experts are here to answer any questions you may have. Call us!