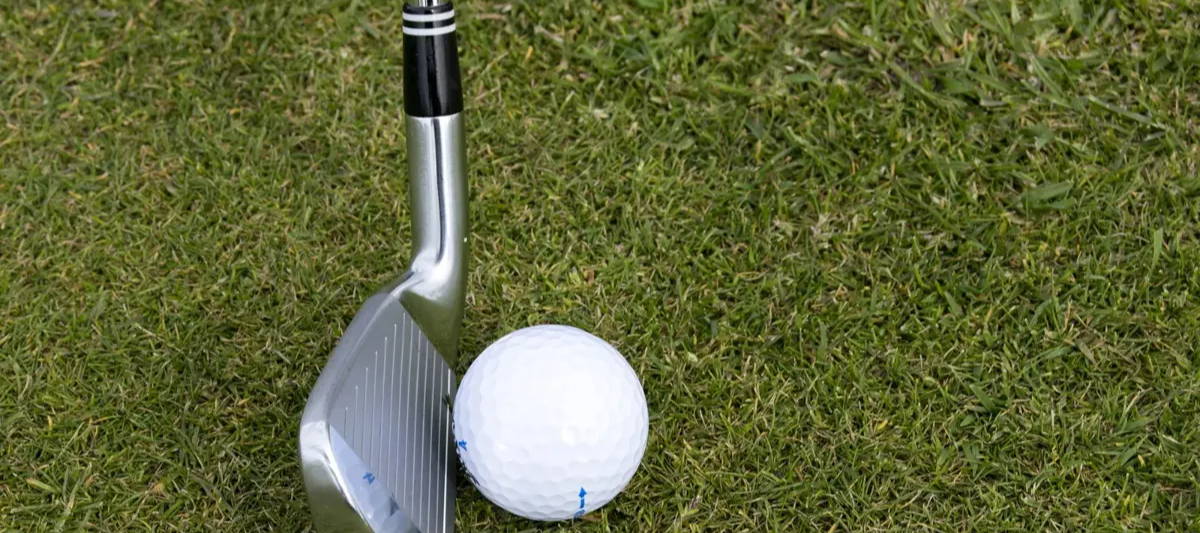 A new set of irons can infinitely improve a golf game dramatically. This golf iron buying guide will help you find that "just right" set to improve your scores. A golfer must make sure they are confident and have the irons that fit their game best and this guide will help every player find the best game improvement irons to lower your handicap.
There are anywhere from 7 to 10 irons in a set of clubs. They can be broken up into three separate categories: long, mid, and short.
The long group is exactly what its name suggests: clubs to blast the ball the longest distance. These are usually more difficult for a player to execute well, and many golfers are now using hybrids instead especially for the 2 and 3 iron. A hybrid club will have the same loft, is generally easier to hit and does not require the muscle these clubs call for.
2 iron - 18 degrees
3 iron - 21 degrees
4 iron - 24 degrees
The mid iron is one of the most common irons to be hit throughout a round of golf. Many players find themselves needing to use these clubs the most on the course. The loft, beginning with the 5 iron, is designed create a higher trajectory.
5 iron - 27 degrees
6 iron - 30 degrees
7 iron - 33 degrees
Short irons are very interesting when assessing their spot in an iron set. You can say that the short sticks, especially 9 irons, are an extension of wedges. An iron set will almost always feature a couple of wedges such as a pitching wedge, sand wedge and/or a gap wedge to muscle the ball up into a high arc.
8 iron - 36 degrees
9 iron - 41 degrees
Design Types for Game Improvement Irons
There are several different designs that play a major role in its performance on the golf course. The two types of designs that irons can sport are blades and cavity backs. Both types of equipment feature strengths for every type of golfer and can benefit every golfer.
If you want to make shots like the pros, then you need to start with this iron design. Blades are the design of choice for professionals, and are tailored for the top end golfers, otherwise known as low handicappers.
Blades have an even distribution of weight throughout the clubhead, causing a smaller sweet spot but giving a player more feel and ability to shape different types of shots. Blades allow for far more shot shaping capabilities than cavity backs. This feature of blades is why they are also known as muscle back irons.
The cavity back is the more popular type of design and favors far more players. These irons are designed to improve your game through more forgiveness, and a larger sweet spot on the clubface, typically allowing for a more forgiving shot when the ball isn't struck in the center of the face. A perimeter weighting system in the sole helps the forgiveness of cavity backs.
Given its game improvement capabilities, cavity backs are golf clubs that really favor middle to high handicapped golfers who may not have the muscle mass of the pros. The cavity backs are fit to all different swing types as well as providing a visually pleasing head and providing consistent contact for all types of shots.
The shaft is a very important part in making sure the club is fitting to any player. Iron sets come in two types of shaft material, steel or graphite. Both shafts are capable of high-level performance and ultimately it comes down to feel.
The flex of a shaft may be more important the type of shaft itself. Irons most commonly come in stiff or regular flex. The type of flex needed ultimately depends on swing speed. Proper equipment will have anybody playing with more consistent ball flight, consistent distance, and confidence in the fairway.
You don't need to search for custom clubs or pack on a huge pile of muscle to improve. Golf-clubs.com has all you need in apparel, accessories and shoes (and clubs) to up your game. Call us with questions!
---
---