Mens Golf Clothing & Apparel
Most golf courses have some sort of rules for men's golf apparel & clothing. A private club may have tougher standards than a public course on account of member preferences so, when in doubt, check that your very comfortable selection works for that location.
Golf Apparel Options
Tops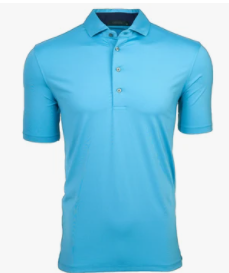 Polos with collars are universally the item of choice for men. But some have moved on and many are pushing for tees but tank tops are rarely appropriate.
While tees are easy to wear, you will not find most private clubs and resorts receptive to this kind of gear. The safest choice for now is a nice polo from your favorite brands.
Shorts and Pants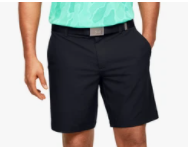 When the sun is out most men on most courses wear shorts (not cutoffs), but a really strict location might require long pants (not jeans). However, PGA tournaments (not an exhibition match) still insist proper golf apparel requires pants.
Jacket and Sweater Category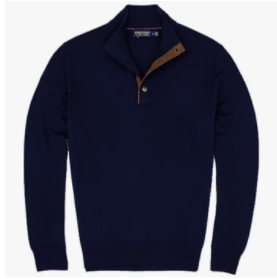 You don't need anybody's permission to pull these on while golfing. Quality sweaters will help you stay warm riding in the cart from green to tee.
A quality jacket brand is built to repel rainwater. Just make certain it won't impede your swing by being too loose or too tight.
Golf Accessories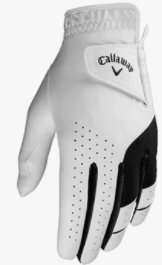 Gloves
Most golfers use one glove (or two in really bad conditions). They significantly improve grip.
Hats and Visors

Most players will wear a hat or visor to keep the UV rays away. A good pair of golf shoes are something to shop for too.
Prices?
The big brands like Nike and Adidas are highly competitive. Be sure to browse Callaway and FootJoy as you refine your search.
Sales
You should check our great sales site for amazing deals.
Questions?
Golf-Clubs.com was founded to be among the best retailers in customer service. Shop and browse our huge suite of shoes, balls, and gloves in stock and ready for shipping.