Complete Sets
You are one of those people where shopping for a good deal is the only way you buy what you need. So, as you are beginning to play golf you are really interested in golf clubs complete sets since that is the optimal way to get the brand you want for a value price.
But complete golf club sets mean different things to different golfers. That's why it is so great that Golf-Clubs.com is here to help you shop for the complete set that is a match for your needs.
What is in a Complete Golf Club Set?
You may be a new golf customer looking at complete sets for the first time and you probably do not have the pro tour in mind as part of your search. And since you want to save money vs. buying club by club, complete sets are definitely the way to go.
Men's and Women's Complete Sets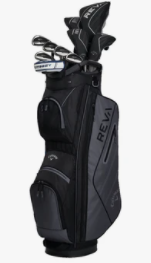 Other than a driver and putter which are standard, golf club sets for everything in between can vary on account of different player needs. Many golf club sets feature shafts that flex just the right amount and have features like heads with perimeter weight and other technology that normally command a higher price.
Grips
Often a soft grip is standard especially on ladies' golf club sets. You may not see many of these on the tour but these players want to have more contact with their club for more feel.
Complete Golf Club Sets for Juniors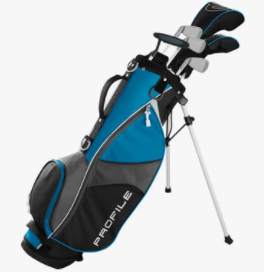 If you will shop for a set for your junior player, the length of the club will be a key attribute. Do not shop for a set with a lower price if the club length is not correct for your future Tiger.
Menu to Check
Cart Bag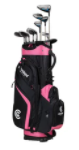 You will need something to carry the set so a matching sized cart bag is important and usually included.
Balls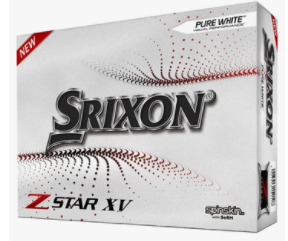 These are usually not included but are available to ship to you.
Accessories
You will need to shop for a glove, tees, and tools separately in most cases.
Top Brands
You may be trying to determine what is the best set complete set of golf clubs. Golf club sets from Callaway, Wilson, and Cleveland should be close to perfect for your golf cart and your shopping cart!
One Stop Shop
As you address your needs for golf equipment, don't forget about clothing too. Shop our store sale page! And our shipping is fast and our staff is friendly. Call us with questions!