Womens Cold Weather Golf Apparel
Cold weather golf can be fun- if you are dressed for it. You can play your favorite golf course without the crowds, pro shop staff aren't overwhelmed with swarms of players, and there isn't any real pressure of time. So, when considering
women's cold weather golf apparel
, take a few minutes to figure out what layers you need wear to keep warm and dry.
When temperatures drop, the golf clothing winter demands has to come out of your closet. Golf courses may or may not carry cold weather golf apparel but your friends at Golf-Clubs.com has the range of choices so you are prepared for anything.
6 Essentials of Cold Weather Golf Gear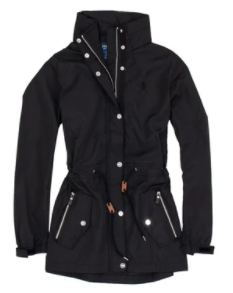 Cooler Weather Jacket
Jackets for cold weather are extremely important and not just any jackets will do. They have to be stretchy enough to allow you to take a full swing yet weather resistant to keep the wind and rain away from your skin.
Warmth from Apparel
Warmth can come from a fleece lining but keep in mind that a breathable fabric will help keep you from over heating. Just because you are playing golf, it doesn't mean you want cold, clammy moisture soaking into your apparel.

Sweaters
As part of your layering, a sweater can be an important part of your winter golf apparel. Not too tight and not too loose!

Pants
When asking what pants are best for golf the answer lies in practical considerations like fabric that stretches and pockets and a solid elastic waistband. Golf clubs don't care much about style, but you can find it easily!
Cold Weather Golf Gloves
In the cold weather, it is easy to mess up your game by not having a good grip on your club. For a small price, gloves are part of the equipment that needs to fit right and provide protection. Winter gloves are cheap and make a real difference.
Golf Shoes
You absolutely need comfortable, water resistant shoes when there is cold weather. Shopping for shoes that will keep your feet dry and provide great traction is important when it is colder outside.
Golfers Accessories
If you have already taken care of the rest of your apparel, you should shop for appropriate hats, visors, towels and socks. You'll be fine if you access quality from head to toe.
Search for the Best
Golf-clubs.com is your one stop shop for everything you need for golf. You can shop for everything from irons to bags and even rangefinders. Call us with questions!