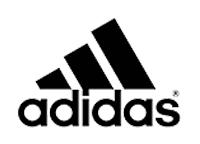 Could changing the materials we use in sport make ending plastic waste a possibility? We believe that it can help accelerate towards that goal. We have a twenty-year track record of working towards sustainability and more recently have doubled down on a journey to seek out better solutions for high-performance materials that have minimal environmental compromise.
Our idea is to help End Plastic Waste by developing products that either: use recycled materials, are made to be remade, or are made with nature. We're forging new ways forward in each of these lanes, working with a team of collaborators from our industry and beyond, setting the pace for the industry at-large.
When we say made with recycled materials we are speaking to our products that are made in part with recycled polyester or Parley Ocean Plastic - upcycled plastic waste intercepted on beaches and coastal communities, preventing it from polluting the oceans. Since 2015, we've created more than 30 million pairs of shoes with Parley Ocean Plastic, half of which were produced last year alone.
adidas Golf has a prominent industry presence in both apparel and footwear, and has sponsorship deals with marquee players including major champions Dustin Johnson and Sergio Garcia as well as a growing host of young stars.
Won in his first start at the FedEx St. Jude Classic and won for the fifth consecutive PGA TOUR season. Became the first player since Tiger Woods (1996-2001) to win in six consecutive years straight out of college (2008-13).
Colin began his PGA Tour career with 22 consecutive made cuts, a feat surpassed only by Tiger Woods' 25-cut streak. Morikawa has four PGA Tour wins – including a major championship, the 2020 PGA Championship.
PGA golfer and California native Xander Schauffele joined the professional scene in 2015. After becoming the first rookie in history to win the PGA Tour Championship Xander was voted "rookie of the year 2017" by his peers on the PGA Tour.
GOLF SPIKES FOR A LIGHT, LOW AND RESPONSIVE FEEL.
Step up to the tee with confidence. The lightweight, low profile of the adidas ZG21 Golf Shoes provides a solid foundation for every drive. A hybrid Lightstrike and Boost midsole is super light and charges each step with energy. The waterproof upper keeps feet dry through wet conditions. Line up your next shot with the power and stability to split the fairway.
A BREATHABLE GOLF POLO SHIRT FOR STAYING COOL ON THE COURSE.
Swing with distraction-free comfort. This breathable golf polo shirt shows off a modern look that feels as good through the back nine as it did at tee off. Seamless adidas Primeknit and mesh zones offer breathable support and the confidence to climb the leaderboard.
GOLF PANTS FOR DRY COMFORT ON THE COURSE.
The weather can shift quickly on the green. Hit the links in these stretchy, water-repellent adidas golf pants and be prepared when playing through the passing showers. Finish your round, and head for the clubhouse feeling comfortable and dry. The camo print ensures you stand out on and off the course.
ULTIMATE365 PRIMEGREEN PRINTED SKORT
A GOLF SKORT WITH ATTACHED INNER TIGHTS.
Attack pins in comfort while keeping your style in check in this adidas golf skort. The stretchy built-in inner tights let you bend, crouch and twist without hesitation. Pockets keep tees or ball markers within reach.
In 1997, Adidas AG acquired the Salomon Group  and its official corporate name was changed to Adidas-Salomon AG. With this acquisition Adidas also acquired the Taylormade Golf Company and Maxfli, which allowed them to compete with Nike Golf.
When you are already great, how do you become even better? You join forces with someone who compliments you and your strengths. In 2009 Adidas did just that, when they acquired the golf clothing company Ashworth, followed by the golf equipment company Adams Golf. For years, it made sense to start with the equipment and the athlete, and then apparel and footwear would come along for the ride. In 2017, with the divesture of TaylorMade, Ashworth and Adams Golf, adidas golf changed their strategy and focused on their core competencies in footwear and apparel. The successful delivery of their strategy has given adidas golf enhanced brand credibility as they lead the way in both technology and sustainability.